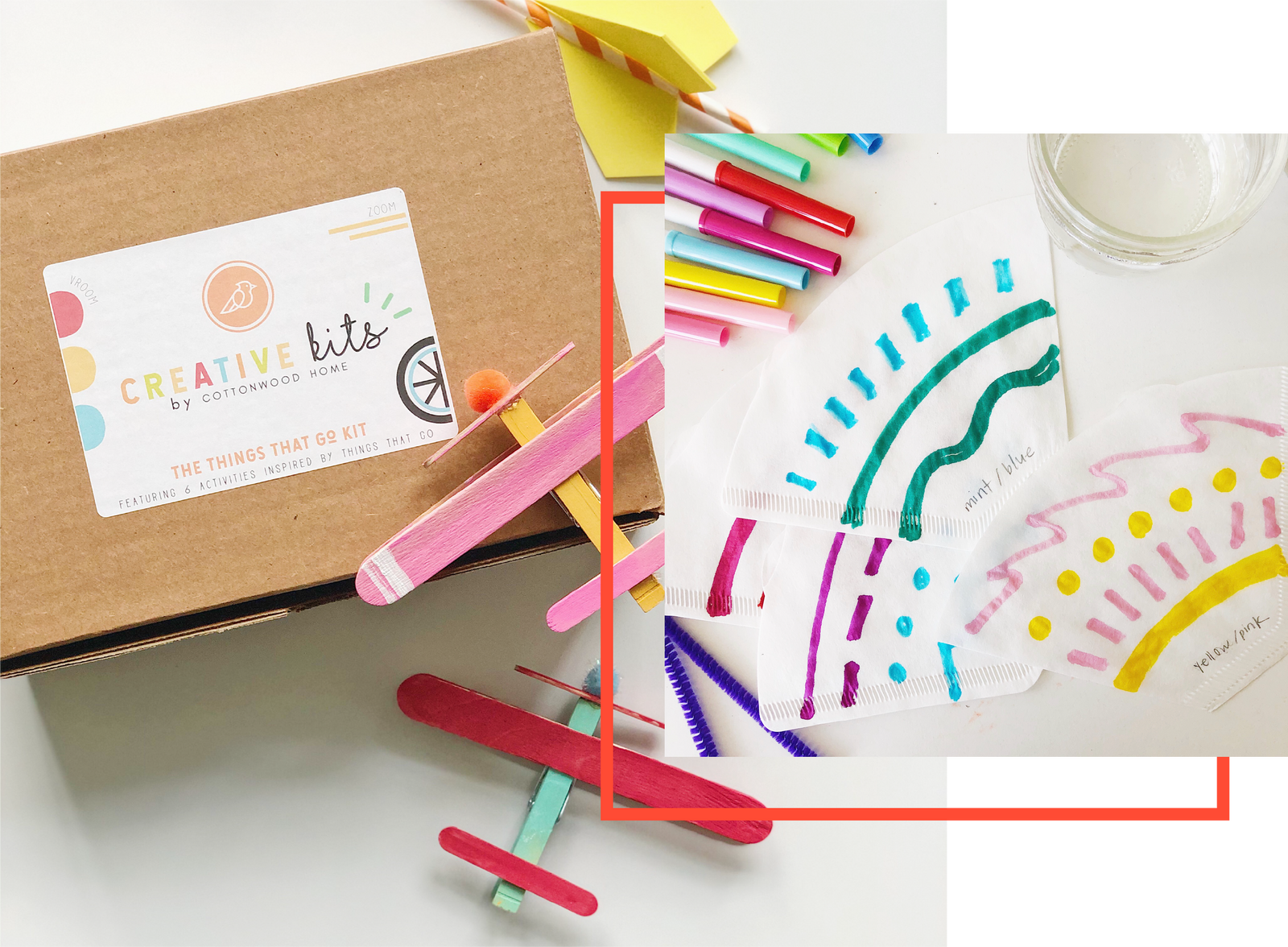 A new way to party & play at home.
Live, party, and learn with Cottonwood Home - a kids lifestyle company! We believe in the power of creativity and the importance of spending quality time together at home.
 
What to expect with your monthly Creative Kit: 
+ SIX themed crafts, materials included! - we've done the work for you in bringing you season favorite crafts + activities to celebrate each month! Each kit conveniently includes most materials & step by step instructions to make crafting enjoyable and stress free!
+ MORE quality time - kindle those memorable family moments by creating with your child—without having to plan or prep a thing yourself.
+ tap into your CREATIVITY  - creativity is known to develop critical thinking, problem solving, and more innovative thinkers! 
+ when LEARNING meets PLAY - designed by real educators to ensure that your little ones are engaged in rich learning experiences while having fun!  
+ HAPPY MAIL coming your way - Who doesn't love receiving a package on their doorstep? There's nothing like smiles all around when our Creative Kits arrive!